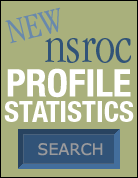 www.hornsby.nsw.gov.au
www.huntershill.nsw.gov.au
www.kmc.nsw.gov.au
www.lanecove.nsw.gov.au
www.northsydney.nsw.gov.au
www.ryde.nsw.gov.au
www.willoughby.nsw.gov.au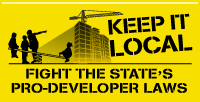 MEETING DATES
Thursday evenings commencing 6.00pm
12 February 2009 Meeting No. 125
Hornsby Council
14 May 2009 Meeting No. 126
North Sydney Council
6 August 2009 NSROC Annual Conference
10 September 2009 Meeting No. 127
Ryde Council
12 November 2009 Meeting No. 128 &
Annual General Meeting
Willoughby Council
Northern Sydney Regional Organisation of Councils (NSROC) is a voluntary organisation of local government established to provide strong local government leadership; to work co-operatively for the benefit of the Northern Sydney region; and to effectively advocate on agreed regional positions and priorities.
The NSROC councils are committed to the sustainable management of an area which covers nearly 700 square kilometres, and they serve a population of over half-a-million people. The region is home to a diverse collection of landscapes and communities, ranging from scenic waterways, bush land parks and areas of historical significance through to residential high-rise living and thriving commercial and retail centres.
Current Projects
NSROC Planning Framework
The State Government is currently embarking on a process of planning reform and the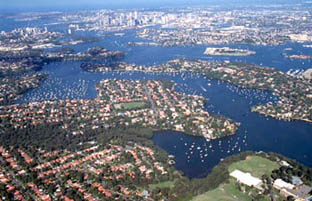 development of the Metropolitan Strategy which will guide growth and development in the Sydney region for the next 30 years. NSROC strongly supports both of these processes and is working to ensure that issues of relevance to the NSROC region are incorporated in the planning and legislative outcomes. For the latest information on NSROC's planning work – click here.
For NSROC's Submission on Planning Reforms – click here.
For NSROC's Sub-Regional Planning Strategy 2006 – 2031 – click here.
For NSROC's Submission on the North Sub Regional Plan – click here.
For NSROC's Submission on the Inner North Sub Regional Plan – click here.
NSROC Regional Sustainability Plan 2009/2014
The NSROC Region is set to accommodate an extra 130,000 people over the next two decades. Continuing growth and existing development are putting significant pressures on the valuable environmental assets of the Region, as well as threatening the long term health and liveability of the community.
The Regional Sustainability Plan (RSP) is a first for the NSROC Region and has been developed as part of the Region's response to these pressures. It is based on current and future proposed projects and policies implemented by the seven NSROC member Councils and draws extensively on the suite of reports prepared by NSROC for the Region over the past few years.
The RSP will assist in guiding future sustainability projects as well as identifying specific gaps and opportunities for further collective action.

NSROC Regional Sustainability Plan 2009/2014
NSROC Regional State of Environment Report 2007/08
The environment of the NSROC region is under intense pressure from existing human settlement and the ongoing process of urban consolidation and population growth. In recognition of the fact that many environmental issues need a regional approach, the seven councils that make up NSROC have been produced their third regional State of Environment Report.
This report details the environmental challenges facing the communities of Northern Sydney as well as the management responses from local government. Time series data across a range of environmental indicators is being collected and reported enabling a more sophisticated, informed and collaborative approach from the NSROC councils.

NSROC Regional State of the Environment Report 2007-08